Who Taught Who What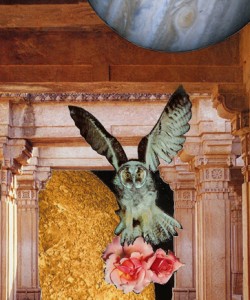 The eagle taught the rabbit
how to keep out of sight.
The bear taught the trout
how to slip away.
The elephant taught its mahout
how to scrub its back.
The dwarf taught the growing boy
how to look tall.
The window taught the wall
how to be more transparent.
The floor taught the roof
how to be more down to earth.
The water taught the wine
how to be always clear-headed.
The wine taught the water
how to throw off all restraints.
The earth taught the blind man
how to see with his feet.
The wind taught the toupee
how to be more truthful.
The rainbow taught our hearts
how to expect more of the unseen.
The bridge taught the river
how to overcome obstacles.
The mule taught the townspeople
how to put up with its braying.
The lovers taught each other
how to accept each other's faults.
Darkness taught daylight
how to wait until it's time.
The body taught the soul
not to rely on it forever.
---
11/20/97 (from You Open a Door and It's a Starry Night)
Go to Poem